Onlyfans wasn't always there for paid access to premium stuff. Once in a while, some s*x workers would create their own sites, advertising their links in places of the internet. But for those who couldn't afford those kinds of exposures, they'd go to other places. Not just Onlyfans. There are various options to look for.
JustFor.Fans
Despite the name sounding like a rebound Onlyfans site, this is now second to Onlyfans. Their recent exposure and traffic blew up after Onlyfans announcement. Most people are already planning to flock here. So be ready, because they are. Based on the statement below.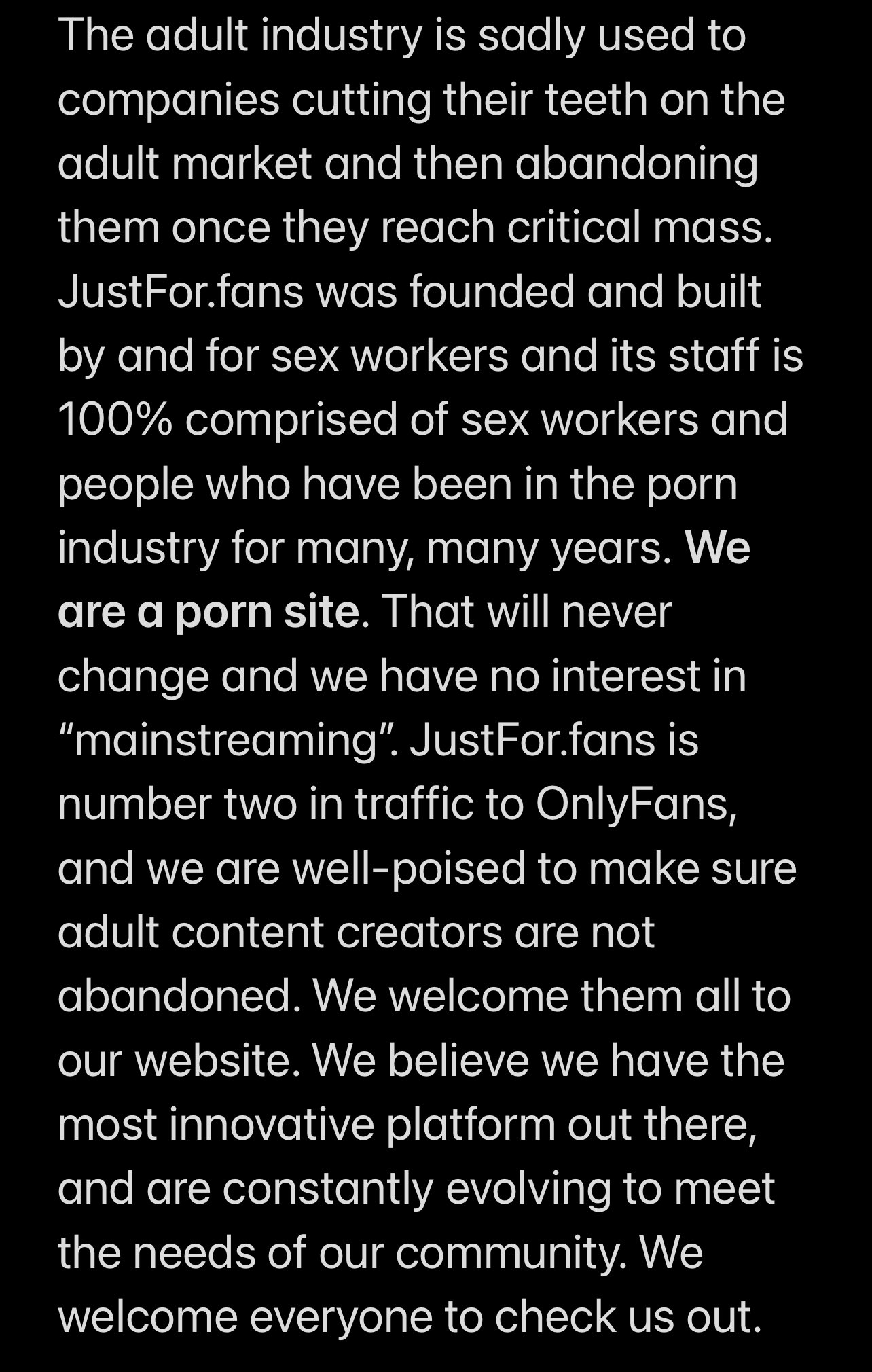 ManyVids
ManyVids has been around for quite some time, in fact, you could say they were kind of popular before even Onlyfans took the major spotlight in the mainstream. The company is being currently run by ex-p*rn star Bella French. But unlike Onlyfans, you have to purchase the videos individually in order to watch them.
My Dirty Hobby
This site is a different animal, while yeah, you can sell clips here. My Dirty Hobby is mostly used for streaming. They also allow users to send personal messages, either private or instant to the creators. Most of them are amateur models, and cam girls. Based in Germany, most of the content providers make money from streams.
FanCentro
Never heard of this one till now, well it's going to be competing pretty hard after Onlyfans announcement. They even stated that Onlyfans users can migrate their content directly to FC without much of a problem.

FanCentro works like Onlyfans when it comes to content, as in providing access based on subscriptions. But also sells content individually as well. Though, they take 25% of the cut instead of 20% from OF.
AVN Stars
AVN Stars is more of a social network site for p*rn, primarily made "by and for the industry". There are subscription models, but there are also ways to sell videos, messaging, and they allow tipping too. 20% of the revenue goes to AVN.
Get Started Soon
So these are the 5 sites you can check for your daily fix. Some of these provide free content without the need of any payment. Others are easy to access fully.